Dr.-Ing.

Jiska Classen

Wireless Security / Reverse Engineering / Postdoc
Contact Information
Pankratiusstr. 2
64289 Darmstadt

S2|20 215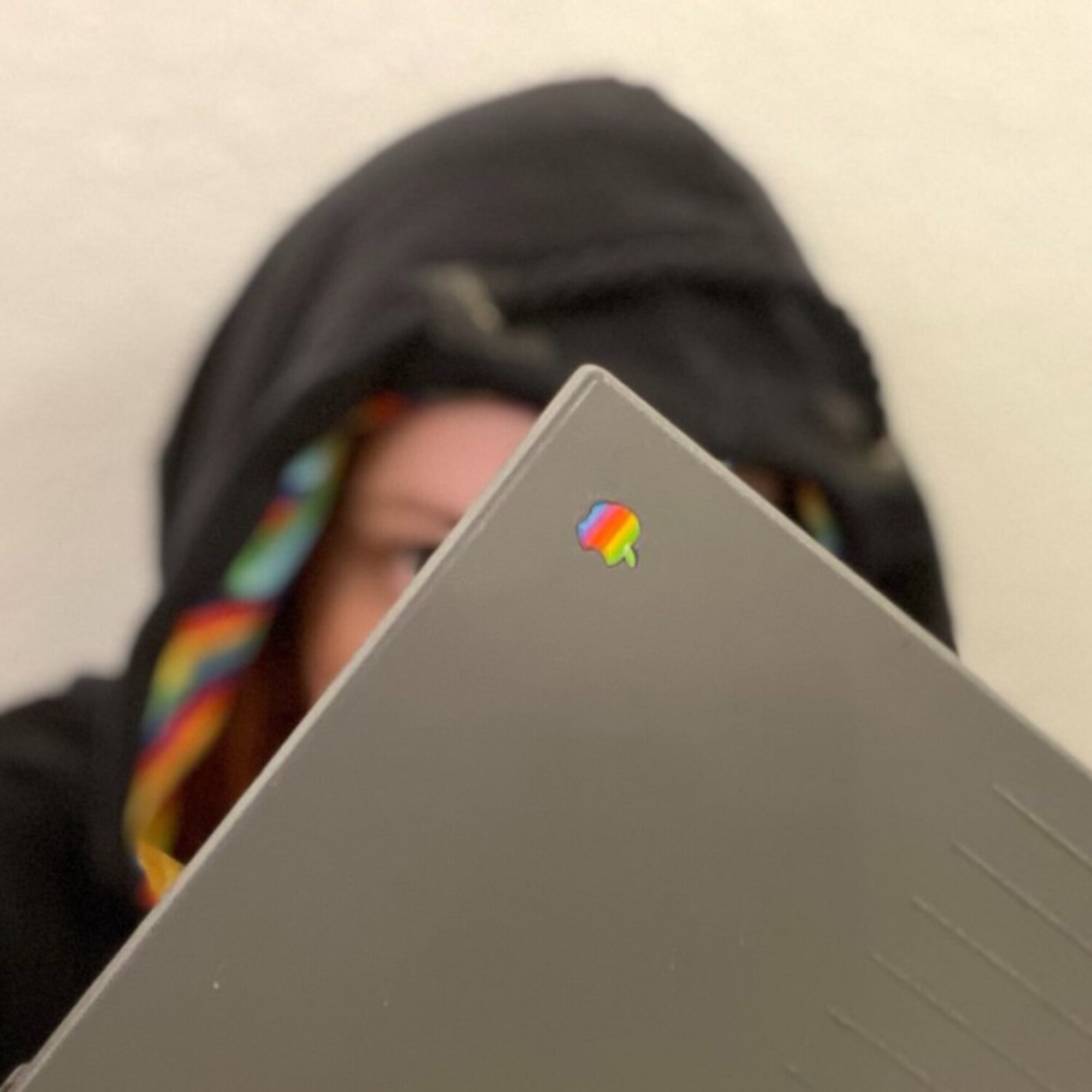 Biography
Wireless Chip & Firmware Security
Offered Theses Topics
Filter by Type
Filter by Year
Sort by Date
iPhone Baseband
iOS CommCenter Protocol Analysis
iOS CommCenter Fuzzing
iOS Bluetooth Security
Very Pwnable Network: Reverse Engineering and Vulnerability Analysis of AnyConnect for Linux
Responsible Disclosure im IoT-Sektor
Practical Analysis of Friendly Jamming to Augment the Security of Industrial Remote Control Systems
Improving State Coverage in Bluetooth Fuzzing
Attacks on Wireless Coexistence
AnyConnect and VPN Security on iOS
A Full-Band Bluetooth Sniffer for a Software-Defined Radio
VPN in a Mobile Environment: Security, Privacy, and Usability
ToothPicker: Enabling Over-the-Air and In-Process Fuzzing Within Apple's Bluetooth Ecosystem
Remote Code Patching Framework for a TETRA Base Station
Practical Security Analysis of IoT Ecosystems
Practical Bluetooth RNG Analysis
Polypyus: Firmware History Based Binary Diffing
Keylogging Side-Channel Attacks on Bluetooth Timestamps: A Timing Analysis of Keystrokes on Apple Magic Keyboards
Fuzzing a TETRA Base Station via Binary Patching
Bluetooth Low Energy Sniffing
Applicability of IoT Security Frameworks as Guidelines for Penetration Testing
Analyzing the macOS Bluetooth Stack
Communicating Privacy and Security issues
TETRA Base Station Binary Patching
Intercom Security
Summary

Intercom security analysis.
Bluetooth Entropy
Bluetooth Controller Emulation and Fuzzing
PowerPC Binary Patching and dissecting of TETRA Base Station
Secure Device Pairing Using Short-Range Acoustic Communication
Fuzzing the Linux Bluetooth Stack
Dynamic Bluetooth Firmware Analysis
Analyzing Firmware and Cloud Security of a Premium IoT Ecosystem
A researcher's guide to the Fitbit Ionic smartwatch
A Study on Proprietary Communication Protocols Used in TETRA Hardware Components
Security Analysis and Firmware Modification of Fitbit Fitness Trackers
Sicherheit funkferngesteuerter Rangierlokomotiven
InternalBlue - A Bluetooth Experimentation Framework Based on Mobile Device Reverse Engineering
Angriffsanalyse einer TETRA-Basisstation
Analysing and Evaluating Interface, Communication, and Web Security in Productive IoT Ecosystems
Implementierung des unteren MAC-Layers für die OpenVLC Hardware
Improving a Linux Device Driver for Visible Light Communication
TETRA Security Analysis by Fuzzing
Implementation of a Physical Layer for Visible Light Communication using the OpenVLC platform
Absicherung von SCADA-Protokollen
Design and Evaluation of a Hybrid SDR Testbed For Visible Light Communication and Wi-Fi
Detecting WiFi Covert Channels
TETRA Fuzzing
Location Privacy of Digital Trunked Radio
Publications
Filter by Type
Filter by Award
Filter by Year
Sort by Date
Acoustic Integrity Codes: Secure Device Pairing Using Short-Range Acoustic Communication
Abstract

Secure Device Pairing (SDP) relies on an out-of-band channel to authenticate devices. This requires a common hardware interface, which limits the use of existing SDP systems. We propose to use short-range acoustic communication for the initial pairing. Audio hardware is commonly available on existing off-the-shelf devices and can be accessed from user space without requiring firmware or hardware modifications. We improve upon previous approaches by designing Acoustic Integrity Codes (AICs): a modulation scheme that provides message authentication on the acoustic physical layer. We analyze their security and demonstrate that we can defend against signal cancellation attacks by designing signals with low autocorrelation. Our system can detect overshadowing attacks using a ternary decision function with a threshold. In our evaluation of this SDP scheme's security and robustness, we achieve a bit error ratio below 0.1% for a net bit rate of 100 bps with a signal-to-noise ratio (SNR) of 14 dB. Using our open-source proof-of-concept implementation on Android smartphones, we demonstrate pairing between different smartphone models.
Improving the Reliability of Bluetooth Low Energy Connections
Abstract

o sustain a reliable data exchange, applications based on Bluetooth Low Energy (BLE) need to effectively blacklist channels and adapt the physical mode of an active connection at runtime. Although the BLE specification foresees the use of these two mechanisms, their implementation is left up to the radio vendors and has not been studied in detail yet. This paper fills this gap: we first investigate experimentally how to assess the quality of a BLE connection at runtime using information gathered from the radio. We then show how this information can be used to promptly blacklist poor channels and select a physical mode that sustains a high link-layer reliability while minimizing power consumption. We implement both mechanisms on two popular platforms and show experimentally that they allow to significantly improve the reliability of BLE connections, with a reduction in packet loss by up to 22 % compared to existing solutions.
Security and Privacy for IoT Ecosystems
Abstract

Smart devices have become an integral part of our everyday life. In contrast to smartphones and laptops, Internet of Things (IoT) devices are typically managed by the vendor. They allow little or no user-driven customization. Users need to use and trust IoT devices as they are, including the ecosystems involved in the processing and sharing of personal data. Ensuring that an IoT device does not leak private data is imperative. This thesis analyzes security practices in popular IoT ecosystems across several price segments. Our results show a gap between real-world implementations and state-of-the-art security measures. The process of responsible disclosure with the vendors revealed further practical challenges. Do they want to support backward compatibility with the same app and infrastructure over multiple IoT device generations? To which extent can they trust their supply chains in rolling out keys? Mature vendors have a budget for security and are aware of its demands. Despite this goodwill, developers sometimes fail at securing the concrete implementations in those complex ecosystems. Our analysis of real-world products reveals the actual efforts made by vendors to secure their products. Our responsible disclosure processes and publications of design recommendations not only increase security in existing products but also help connected ecosystem manufacturers to develop secure products. Moreover, we enable users to take control of their connected devices with firmware binary patching. If a vendor decides to no longer offer cloud services, bootstrapping a vendor-independent ecosystem is the only way to revive bricked devices. Binary patching is not only useful in the IoT context but also opens up these devices as research platforms. We are the first to publish tools for Bluetooth firmware and lower-layer analysis and uncover a security issue in Broadcom chips affecting hundreds of millions of devices manufactured by Apple, Samsung, Google, and more. Although we informed Broadcom and customers of their technologies of the weaknesses identified, some of these devices no longer receive official updates. For these, our binary patching framework is capable of building vendor-independent patches and retrofit security. Connected device vendors depend on standards; they rarely implement lower-layer communication schemes from scratch. Standards enable communication between devices of different vendors, which is crucial in many IoT setups. Secure standards help making products secure by design and, thus, need to be analyzed as early as possible. One possibility to integrate security into a lower-layer standard is Physical-Layer Security (PLS). PLS establishes security on the Physical Layer (PHY) of wireless transmissions. With new wireless technologies emerging, physical properties change. We analyze how suitable PLS techniques are in the domain of mmWave and Visible Light Communication (VLC). Despite VLC being commonly believed to be very secure due to its limited range, we show that using VLC instead for PLS is less secure than using it with Radio Frequency (RF) communication. The work in this thesis is applied to mature products as well as upcoming standards. We consider security for the whole product life cycle to make connected devices and IoT ecosystems more secure in the long term.
InternalBlue - Bluetooth Binary Patching and Experimentation Framework
Abstract

Bluetooth is one of the most established technologies for short range digital wireless data transmission. With the advent of wearables and the Internet of Things (IoT), Bluetooth has again gained importance, which makes security research and protocol optimizations imperative. Surprisingly, there is a lack of openly available tools and experimental platforms to scrutinize Bluetooth. In par ticular, system aspects and close to hardware protocol layers are mostly uncovered. We reverse engineer multiple Broadcom Bluetooth chipsets that are widespread in off-the-shelf devices. Thus, we offer deep in sights into the internal architecture of a popular commercial family of Bluetooth controllers used in smartphones, wearables, and IoT platforms. Reverse engineered functions can then be altered with our InternalBlue Python framework—outperforming evaluation kits, which are limited to documented and vendor-defined functions. The modified Bluetooth stack remains fully functional and high-performance. Hence, it provides a portable low-cost research platform. InternalBlue is a versatile framework and we demonstrate its abilities by implementing tests and demos for known Bluetooth vulnerabilities. Moreover, we discover a novel critical security issue affecting a large selection of Broadcom chipsets that allows executing code within the attacked Bluetooth firmware. We further show how to use our framework to fix bugs in chipsets out of vendor support and how to add new security features to Bluetooth firmware.
Inside Job: Diagnosing Bluetooth Lower Layers Using Off-the-Shelf Devices
Abstract

Bluetooth is among the dominant standards for wireless short-range communication with multi-billion Bluetooth devices shipped each year. Basic Bluetooth analysis inside consumer hardware such as smartphones can be accomplished observing the Host Controller Interface (HCI) between the operating system's driver and the Bluetooth chip. However, the HCI does not provide insights to tasks running inside a Bluetooth chip or Link Layer (LL) packets exchanged over the air. As of today, consumer hardware internal behavior can only be observed with external, and often expensive tools, that need to be present during initial device pairing. In this paper, we leverage standard smartphones for on-device Bluetooth analysis and reverse engineer a diagnostic protocol that resides inside Broadcom chips. Diagnostic features include sniffing lower layers such as LL for Classic Bluetooth and Bluetooth Low Energy (BLE), transmission and reception statistics, test mode, and memory peek and poke.
Practical VLC to WiFi Handover Mechanisms
Abstract

Visible light communication (VLC) is an emerging communication technology that perfectly integrates into crowded legacy radio frequency (RF) environments to increase bandwidth. Despite the fact that integrating these technologies would be beneficial for both of them, there is only little research on handover mechanisms, and most of it is simulation only. We design a software defined radio (SDR) based VLC+WiFi testbed in which both technologies can coexist, design handover mechanisms between VLC and WiFi, and evaluate them based on user-induced link blockage measurements in our testbed.
Analyzing TETRA Location Privacy and Network Availability
Abstract

TETRA is a digital communication standard taking over from analog communication in various emergency services and governmental agencies in Europe since the late 1990s. TETRA has to meet stringent requirements for a dependable communication infrastructure as it is used in the public safety sector by professional users and first responders. In fact, TETRA is claimed to enhance resilience, security, and availability compared to former analog communication standards. In this paper, we demonstrate that TETRA's location privacy and dependability can easily be undermined and weakened. In particular, TETRA devices can be localized by means of antenna arrays and direction finding techniques on the physical layer. Further, we practically evaluate the impact of various jamming and fuzzing attacks on two commonly used devices. The digital standard even raises new attack vectors, since regular beaconing enables localization of idle devices, and forged frames can provably crash devices.